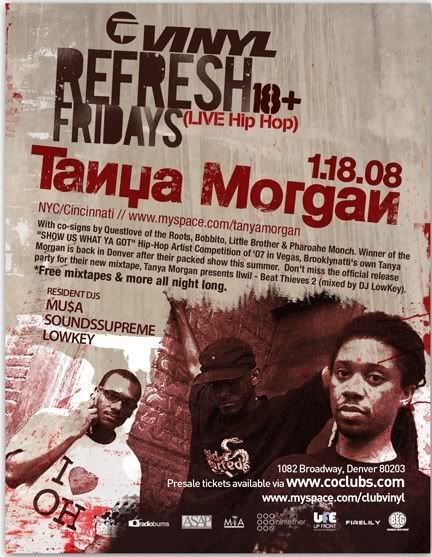 If you don't know who Tanya Morgan is, check out the co-signs from Questlove of the Roots (they were his #6 album of 2006), Bobbito, Little Brother and Pharoahe Monch. You can also download DJ Low Keys Mixing In Action part 2 that they Hosted and proceeded to crush @:
DJLowKey.com
Heres a few older singles that were off a EP they put out last Summer. I know for a fact they have lots of dope new joints out that I have yet to come up on (I blame the mullet militia leader DJ Low Key) for that. Enjoy! Hope to see you FRIDAY!
Tanya Morgan "The Warm Up"
Tanya Morgan "And You Say" feat. Che Grand